Natick Electrician Specializing in Electrical Repair and Installation for your Metro West Area Home
Watts Control, Inc. offers expert electrical services to the Natick area. We have been in the area for over 20 years. Our electricians have the tools and experience to provide you with the best services. fIf you're looking for an electrician Natick, look no further!
Call Us Today!
Contact Us Today!
Home Automation in Natick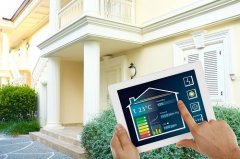 Your Natick electricians at Watts Control, Inc. are trained to provide the best home automation services is Natick, MA. We pride ourselves in our knowledge and experience. Watts Control, Inc. brings you only the best when it comes to upgrading your home automation technology. From WiFi thermostats to washer leak sensors, we do it all. Need a security system installed? Give Watts Control, Inc. a call today to get protected! (508) 309-6631
Electrical Services in Natick
Energy Audits
Landscape Lighting
Safety and Security
CFL Light Bulb Disposal
Circuit Breaker Installation
Portable Generators in Natick
Many homeowners are turning to portable generators as a piece of mind to help restore the power to their homes when electricity goes out. You can easily store the generator when not in use in a shed or garage. Then when a storm knocks out the power, simply pull it out and turn it on. When you use a portable generator in your home you are sure to be covered during blackouts and electrical storms!
How much can a portable generator handle? Today's portable generators are built to be quite powerful. It can even run large electrical appliances such as a refrigerator. You can use it to run lights and your TV to keep an eye on the news. If you want to be connected during a storm, give Watts Control, Inc. a call today to get your own standby generator!
Natick Portable Backup Generators
When your power goes out, make sure to have peace of mind with a portable generator. The electricians at Watts Control, Inc. will help you decide what best fits your needs. We will give you honest advice when it comes to backing up your home. We can recommend the best models for residential backup and ones that run on different fuels. We also offer generator installation and repair. Call us today to get on schedule!
Natick MA Recent News
[RSSImport display="3″ feedurl="https://news.google.com/news/rss/search/section/q/natick+MA/natick+MA?hl=en&gl=US&ned=us" before_desc="
" displaydescriptions="FALSE" after_desc="
" before_date=" " date="TRUE" after_date=""] [RSSImport display="2″ feedurl="https://news.google.com/news/rss/search/section/q/home+automation/home+automation?hl=en&gl=US&ned=us" before_desc="
" displaydescriptions="TRUE" after_desc="
" before_date=" " date="TRUE" after_date=""]
Natick MA Map and Weather