What Are Smart Thermostats?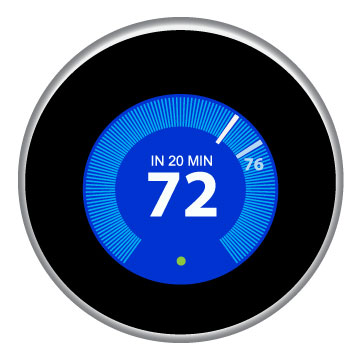 There are three types of thermostats – Smart, programmable and basic.
Smart thermostats allow you to control the temperature in your home with a smart phone, tablet, or computer. Whether you're at home, at work or on vacation, your home can always be at the perfect temperature.
A programmable thermostat allows you to adjust the temperature through settings that you program to take effect at different times during the day.
Basic thermostats only allow you to adjust the temperature via a dial or panel.
There are two components of smart thermostats that make them more energy efficient than programmable and basic thermostats.
The first part is the hard-wired component. This connects right into your HVAC system and communicates directly with your control panel. The second component is the control panel that allows you to program the thermostat.
When you install a smart thermostat, you have the ability to control your home's temperature more efficiently. This will help save energy consumption. You can also ensure that your heating system is turned off or lowered when you go on vacation or leave your home for longer periods of time, which can give you peace of mind. Some smart thermostats can detect when you're close to your home and can start cooling or heating it before you pull into the driveway.
The installation process can be a difficult one as there are several wires that need to be attached in the right sequence. Watts Control has the knowledge and expertise to install your new smart thermostat.
If you're looking to save money and energy and help keep the planet green, a smart thermostat could be a good choice for you. Let Watts Control determine which smart thermostat is the best one for your needs.
---
Smart Thermostat Installation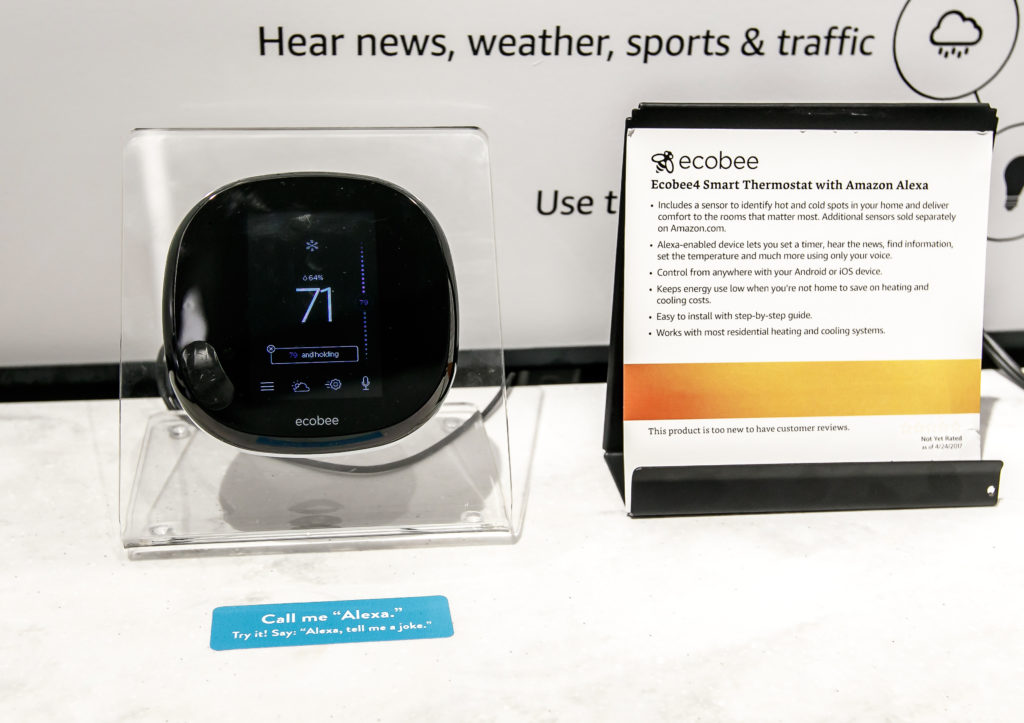 The installation process can be a difficult one. If you're looking for
professional installation, call Watts Control.
You've done your research and decided which brand to buy. Now it's time
to install your smart thermostat.
Before you start cutting walls and running wires, you must make sure it will work in your home. We've compiled some information to make sure you've chosen the right thermostat for your needs.
Is This the Right Thermostat for your Home?
There are few steps that must be in place before you install your thermostat. If you are unable to complete any of these steps, just give us a call and we can help you out!
The first step is to make sure you have the correct thermostat setting already set up in your home. Take a look at your current thermostat. Pop off the cover and look at the wires. You want to make sure you can find the word "common" or even the letters "C", "W", "R", "Rh", or "Rc". This means that a smart thermostat should work in your home. If you see large, thick wires that are banded together you'll need to hire us to do the installation. If you see these wires, a smart thermostat most likely won't work in your home.
Secondly you want to look at your current HVAC system. Specifically pay attention to your voltages – these should be located on the inside of your thermostat's control panel. Unfortunately if you have a direct line or if your system is high voltage (using 110v or 240v), a smart thermostat will not work with your current set up.
Lastly, in order for a smart thermostat to work, Wi-Fi and a strong Internet connection is necessary. You may want to upgrade your router if it more than three years old.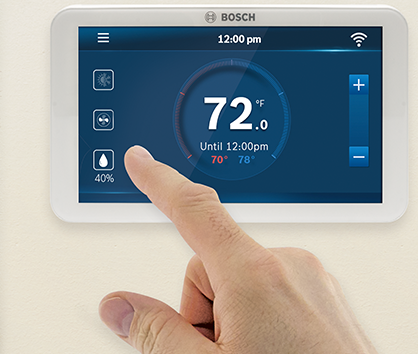 Uninstallation of Current Thermostat
The next step is to remove your existing thermostat.
Make sure you cut the power to your thermostat before attempting to uninstall anything. Remove any batteries connected to your thermostat as well.
Remove the faceplate on your thermostat. It may be helpful to take a photo to avoid confusion during the install later on. Take notes and label the wires that are connected to the current faceplate and then unscrew the thermostat from the wall.
Install your new thermostat
This step will depend greatly on the type of thermostat you have chosen for your home. On-screen prompts will help you in the installation process.
Make sure to follow the manufacturer's instructions on how to attach the baseplate to the wall. Connect all the wires to the correct places – you should consult the smart thermostat's manual to ensure you are connecting the wires correctly. When this has been completed, turn the circuit breaker back on and test the thermostat to make sure that it works. Follow the prompts on the screen to complete the set-up.
Installing a new smart thermostat can be frustrating, but we're here to help. Whether you have just started the process and don't know what to buy or you have done extensive research and are ready for installation, give us a call and we will send one of our professionals out to get your home automated!