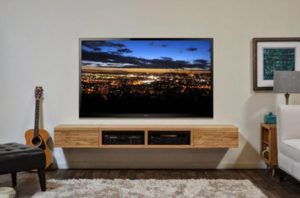 There's nothing more relaxing than kicking off your shoes and settling in for the night to watch your favorite TV shows or movies.
Installing a flat screen TV requires special wiring, a possible outlet addition and the correct size mounting bracket. You may also want to have the cords hidden to avoid children or pets getting tangled in the wires.
All you have to do is decide which room you want the TV to be in, and we'll take care of everything else!