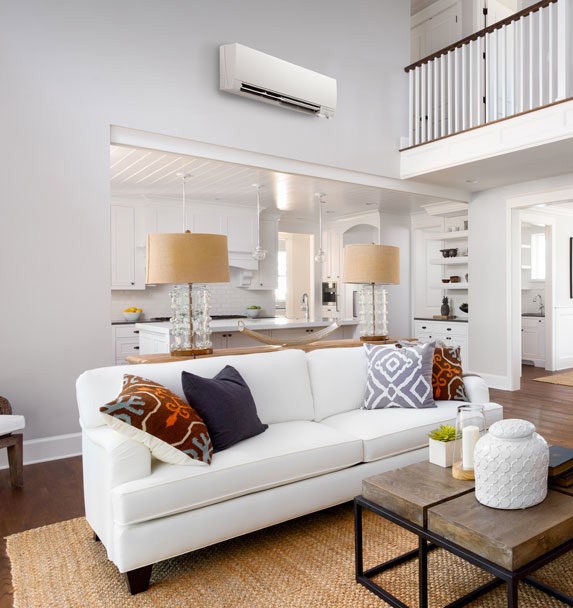 A unit that has multiple indoor units that use a single compressor is known as a multi-split air conditioning system.
A mini-split is a ductless cooling and heating system that's comprised of a small outdoor unit and one or more indoor units that require nothing more than mounting capabilities and access to electricity.  They're installed high on walls in homes, restaurants and office buildings.  One of the main reasons why homeowners switch to ductless cooling and heating is the overall cost savings.  Ductless systems operate on less power and they are smaller than traditional forced-air systems. Because the temperature-controlled air is delivered directly into a room, there is no loss in efficiency. Multi-split systems also allow homeowners to create "zones" in their home, which means they no longer have to cool or heat rooms that aren't occupied.
The difference between ductless air conditioning systems versus a ducted system is that a ductless system (often known as a ductless mini-split) doesn't use ducts in the walls to distribute air.  Instead of cooling air with one central indoor air handler and blowing it through ducts, the ductless air conditioning system sends refrigerant directly to multiple small air handlers (also called blowers) that are installed throughout your residence. These air handlers remove heat from each room individually. They look like small boxes installed on the wall or the ceiling of each room.
In addition to saving money on utilities, homeowners may also be eligible for tax credits or utility rebates for the year they install a ductless system. There are many programs at the federal, state and local level that allow homeowners and businesses to take advantage of these additional savings.