High quality electrical safety and security in both the home and office is easier to obtain today than ever before. While we all understand the value of feeling safe and secure in our homes and businesses, it's good to keep in mind that having an electrically safe dwelling or work place will also make our lives a little easier.
From installing motion sensors for added security to fixing a hazardous loose wire or completely upgrading old wiring in order to prevent potential fire hazards, we're qualified to provide these and many other services. We'll make your home or office a much safer and more comfortable place to live – all year round.
We'd be happy to discuss the various options that are available.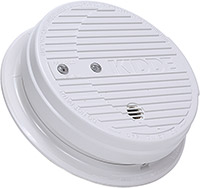 Surge Protection
Motion Sensor
Wiring Upgrades
Smoke/CO detectors and Inspection
Transfer Switches
Dedicated Circuits
Home Electrical Safety
Portable Home Generators