Wayland Electrician Focusing on Electrical Installation and Repair in your Metro West Area Home
We are your one stop for electrical needs in Wayland, MA. If you are looking for an electrician Wayland, look no further! Our technicians are experts in the field complete with the training and experience necessary to get the job done right. When you need a Wayland electrician, don't hesitate to call Watts Control, Inc. and (508) 309-6631!
Call Us Today!
Contact Us Today!
Expert Electrician in Wayland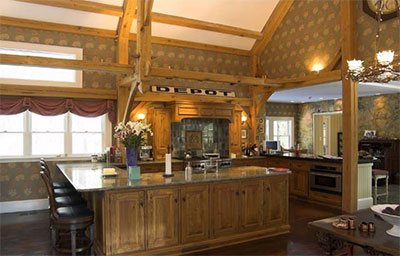 With over 20 years of experience, the electricians at Watts Control, Inc are sure to complete your electrical projects on time and in your budget. Our flat rate pricing will make sure you are not surprised at the end of your project. We also offer senior citizen and military discounts. We only use top quality materials. Call today to get on schedule and see why Wayland homeowners choose Watts Control, Inc.
Electrical Services in Wayland
Dryer Ventilation
Lighting Installation
Landscape Lighting
Flat Screen TV Mounting & Installation
Electric Vehicle Charger Installation in Wayland
There are many reasons to purchase an electric vehicle in Wayland, MA – saving the environment, saving money, keeping up with technologies. Whatever your reason in purchasing an electric vehicle, give Watts Control, Inc. a call today. Our team of professional electricians are here to provide you with expert electric car charging installations. We have a team of electricians who have been in the field for over 20 years and are well-versed in all things electrical. Right now is a great time to buy an electric vehicle and install a car charger. Save the environment and save money – call Watts Control, Inc. today!
Are there any rebates for car chargers in Massachusetts? Yes! Over $9 million in rebates have been given out so far. To learn more about what rebates are available to you, visit MOR-EV.org.
Can I use a regular outlet for my EV Car? If your outlet is 120 volts and on a dedicated circuit, it can be used to charge your electric vehicle. This is consider a Level 1 charger. If you prefer a faster charge you should consider a Level 2 Charger. The Level 2 charger is a separate charging station that will charge your electric vehicle faster.
Wayland Panel Upgrade
Depending on the size of your panel, you may need an upgrade when installing a car charger. In fact, there are a variety of reasons why you may need a panel upgrade. If you are renovating the kitchen, installing a large appliance (such as an air conditioner), or just have an outdated panel, it may be a good time to upgrade your service panel. Watts Control, Inc. specializes in upgrade panels so you can feel comfortable in our hands. If you have any questions or think you may need a panel upgrade, feel free to get your electrician Wayland a call today!
Wayland MA Recent News
[RSSImport display="3″ feedurl="https://news.google.com/news/rss/search/section/q/wayland+MA/wayland+MA?hl=en&gl=US&ned=us" before_desc="
" displaydescriptions="FALSE" after_desc="
" before_date=" " date="TRUE" after_date=""] [RSSImport display="2″ feedurl="https://news.google.com/news/rss/search/section/q/home+automation/home+automation?hl=en&gl=US&ned=us" before_desc="
" displaydescriptions="TRUE" after_desc="
" before_date=" " date="TRUE" after_date=""]
Wayland MA Map and Weather