Wellesley Electrician Providing Electrical Installation and Repair to your Metro West Area Home
If you're in need of an electrician in Wellesley, give Watts Control, Inc. a call to see if we can help. We offer competitive rates and also give upfront flat rate pricing so you're never surprised by a bill. Our electrician Wellesley are experts at their jobs. We also offer senior citizen and military discounts to help keep the job costs low. Our work is guaranteed as well! So search no further – if you need an electrician today, give us a call!
Call Us Today!
Contact Us Today!
Home Theater Installation in Wellesley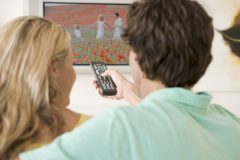 The electricians at Watts Control, Inc. specialize in home theater installation. Make your home feel like a movie theater with Watts Control, Inc. Not only can a home theater be an entertaining feature of your home but it can also add great value to it. A home theater is a great for relaxing, entertaining guests, and getting the whole family together. We do everything from the initial design to training you how to use everything. If you're ready to live like a movie star, give Watts Control, Inc. a call today!
Electrical Services Provided by Wellesley Electrician
Bathroom Fan Installation
Home Theater Installs
Electric Vehicle Charger Installation
Portable Home Generators
Electrical Service Calls in Wellesley
This electrician Wellesley offers services calls throughout the area. If you need one of our licensed electricians to come to your home to repair an electrical item that isn't working properly, give us a call to get on schedule. We also accept appointments for other reasons, such as new installations of lighting, light switches, or outlets, or to go over adding new lighting to your home. We are quick to responding to our customers needs. If you have something that has stopped working or would like to add something new, give us a call today!
Wellesley Upgrades and Improvements
In terms of added convenience, safety, and value, electrical upgrades are possibly the best types of improvements you could make to your home or business. These upgrades usually start as an electrical safety inspection. This is done to ensure the wiring in your home or office is safe. One of the electricians at Watts Control, Inc. can do this for you. During a home safety inspection, the electrician will carefully inspect your residence or place of business and discuss with you any issues that have been found. If any upgrades or improvements have been found, the Wellesley electrician from Watts Control, Inc. can usually perform them on the spot.
Wellesley MA Recent News
[RSSImport display="3″ feedurl="https://news.google.com/news/rss/search/section/q/wellesley+MA/wellesley+MA?hl=en&gl=US&ned=us" before_desc="
" displaydescriptions="FALSE" after_desc="
" before_date=" " date="TRUE" after_date=""] [RSSImport display="2″ feedurl="https://news.google.com/news/rss/search/section/q/home+automation/home+automation?hl=en&gl=US&ned=us" before_desc="
" displaydescriptions="TRUE" after_desc="
" before_date=" " date="TRUE" after_date=""]
Wellesley MA Map and Weather