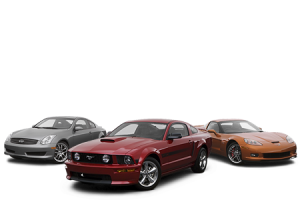 I'd like to share some of my knowledge with you that may be helpful when the time comes for you to purchase a new car or truck.
Many people prefer to buy a two to three year old used car in lieu of a brand new one. You can save several thousand dollars by doing this and own a car that is in superb condition with low mileage.
Try and purchase your car at the very end of the month. This is crunch time for the dealership because the more cars they sell each month, the higher the commission they receive from the manufacturer. Additionally, each salesman works on a sales quota basis and if they meet or exceed their quota, they'll receive a higher commission from the dealership. They're eager to sell you a car at a reduced price compared to if you were to buy the same car at any other time that month, especially if sales have been off due to inclement weather.
You should do your research and go online to safer.car.gov to review the safety record of any cars that you're considering buying. You can also go to edmunds.com to compare your car choices against similar cars and to see what actual car owners think about their car. Another good resource is consumerreports.org. This independent testing group rates the mechanical, interior and exterior aspects of cars by utilizing reports that car owners send in on a yearly basis.
After you've narrowed down the car(s) that you're interested in, it's time to find a dealership. Yelp.com is a great resource to see how consumers rate the sales, financial and repair aspects of automotive dealerships and used car lots. If you haven't heard about Yelp, check it out. It's free to join and it's not just about people rating local dealerships or car lots.
Once you've located a dealership that has positive reviews, ethical salespeople and a car or two that you'd like to look at, it's time to go check out the cars in person.
After you and the salesperson have discussed your requirements, take a test drive to find a car that handles well, is a color you like, has the features you want and the mileage is within your acceptable range (12,000 miles per year is the national average).   Examine the interior and exterior and make sure that aside from some minor scratches, a tiny ding or two, and some interior scuffing, as it is a used car, that it's satisfactory to you.
If you want to know the approximate age of the person who previously owned the car, turn on the radio and push each preselected button.   This will indicate the type of music or talk radio stations they listened to.
Also check the glove compartment. The previous owner may have left service invoices in the envelope with the owner's manual.
Now you've driven the car and checked out the interior and exterior and you know that this is the car you want. It's time to finalize the deal. This can be the most stressful part of the transaction… Part two of my car buying information will be published next month!
If you're like many eco-conscious consumers, you may decide to purchase an electric car. They don't use gasoline to run and as such, they don't generate carbon emissions.
For an electric car charger or any electrical needs that you have, call WattsControl, Inc. at 508-309-6631.