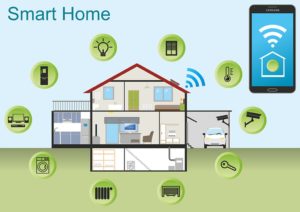 A SMART HOME IS A SAFER HOME
Smart technology such as Wi-Fi controlled doorbells, security cameras, door locks
and smoke alarms/CO detectors can protect your family and your home 24/7.
Call us to install the smart technology that will keep you safe and secure.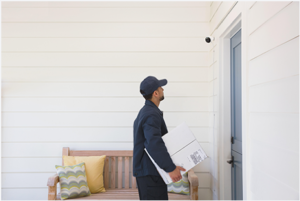 WI-FI SECURITY
The Nest Cam Wi-Fi Outdoor home security camera will alert you via your smartphone or tablet when someone you know, a stranger or a delivery person is on your grounds. The Nest Cam Outdoor has a built in speaker, it's weatherproof and it plugs directly into your electrical system so you never have to worry about dead batteries.
The Nest Cam Wi-Fi Indoor home security camera looks for motion and listens for loud sounds like a boom or the crash of a window breaking. It will then alert you that something is amiss. You can speak into the app and the intruders will hear your voice. With a Nest Aware subscription, the Nest Cam continuously records up to 30 days of video securely in the cloud.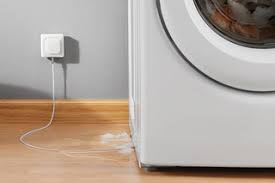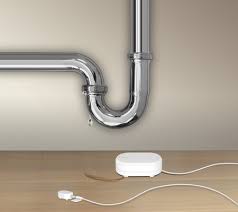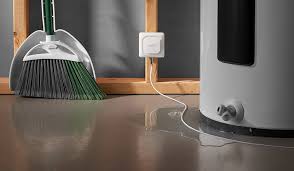 SMART WATER LEAK DETECTORS
Whether it's frozen pipes or a washing machine or water heater that starts leaking, you need to protect your home against water damage. Smart water leak detectors send out alerts to your smartphone via Wi-Fi within minutes of detecting water. Water leak detectors can be placed underneath your washing machine, water pipes, water heater and sink.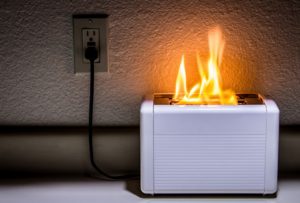 DID YOU KNOW…
Small appliances can catch on fire and should be unplugged when you're not using them. Appliances that produce heat include toasters, toaster ovens, microwave ovens and hair dryers.