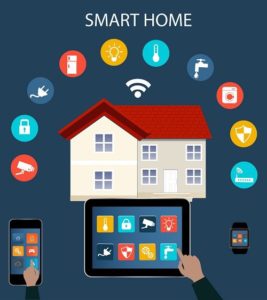 It's Time to Think Smart!
Today's technology is moving at the speed of light. A Smart Home
will connect you to the future. If you have a cellphone that uses Wi-Fi,
a computer or an Apple Watch, you're halfway there!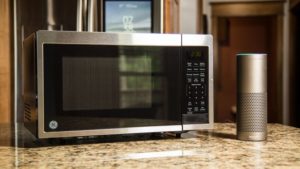 GE Smart Countertop Microwave Oven
If you've ever wished that you could talk to your microwave, now
you can! This GE microwave connects to Amazon Alexa
so you can control it with your voice. It also has scan-to-cook
technology that helps cook your food perfectly every time.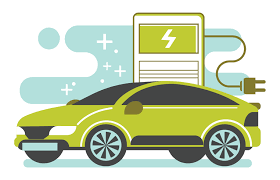 Electric Vehicles
Now is the time to purchase an electric vehicle (EV).
An EV is energy efficient, reduces emissions and their motors are quiet and smooth
and require less maintenance than internal combustion engines.
There are two types of chargers: Level 1 and Level 2. A Level 1 charger comes with
your car. You can use ordinary 120V house current with this type of charger, but it
has to be a dedicated outlet. It also must be a GFI outlet.
A Level 2 charger needs to be purchased separately and has to be installed by an electrician as it runs on 240V current. It can be wired in a garage or outside.
Most EV's can only travel between 60 and 120 miles per charge, and recharging the battery can take from 30 minutes at a rapid charger or service station or up to 22
hours, depending on which type of charger you're using.
Massachusetts is offering a rebate if a consumer purchases or leases a zero-emission
or plug-in hybrid light duty automobile or motorcycle. You will also receive a federal
tax credit. Go to https://mor-ev.org for more details.
Mass Energy Consumers Alliance, which is a non-profit organization, offers discount programs to make choosing an EV easier. https://www.massenergy.org/drivegreen