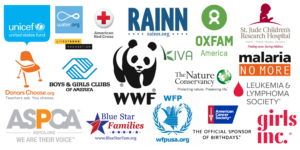 It's that time of year when many people start to feel stressed due to family obligations, the holidays, and the thought of gift giving. You run around from store to store, looking for that "perfect" gift for your neighbor, best friend, mother, sister, brother, daughter, etc. The list goes on and on. Trying to find the right gift can be frustrating.
I have some ideas for gift giving and goodwill that you can give this holiday season that won't cause you to fall into bed at the end of the day, exhausted from driving from store to store.
~ Buy the recipient a gift card to their favorite store or restaurant. That way they'll get to purchase exactly want they want. You may even be able to buy the gift card at your local supermarket or pharmacy!
~ Make a donation in the recipient's name to a charity, group or organization. You can do this from your home computer and thus avoid traffic jams, irate drivers and trying to locate a parking space in the mall. You can also do this at the last minute, as you'll receive an emailed acknowledgement of the donation. Just let your fingers do the typing and make life easy on yourself. Brew a cup of coffee or tea, grab a cookie or two, and decide which charity, group or organization you want to donate to in the name of your recipient. It will make both of you feel good knowing that you're helping others.
Here are a few not-for-profit organizations:
~ The U.S. Marine Corps Reserve Toys for Tots Program (toysfortots.org). The U.S. Marine Corps Reserve collects new unwrapped toys which are distributed as Christmas gifts to less fortunate children in the community in which the campaign is conducted. Local and state police, fire stations, supermarkets and others participate in collecting toys for this program.
~ The Nature Conservancy (nature.org). Their mission is "Conserving the lands and waters on which all life depends". Your donation helps to protect the earth, animals and their habitats.
~ Heifer International (heifer.org). Heiffer International's mission is to work with communities to end world hunger and poverty and to care for the Earth. From rabbits to chickens to goats and other animals, this organization provides families the training it needs to feed themselves and their families, to give a young girl a chance at an education and to empower a woman to have a voice in her community.
~ Fisher House Foundation (fisherhouse.org). Fisher House is best known for a network of comfort homes where military and veterans' families can stay at no cost while a loved one is receiving treatment. They also have other programs that help military families.
There are many not-for-profit charities, groups and organizations whose mission is to save, heal and help the Earth and all life on it. A Google search is all it takes to find one who focuses on whatever or whoever is near and dear to your heart.
WattsControl, Inc. wants to wish everyone a happy and safe holiday season.
Please call us at 508-309-6631 for any electrical needs that you have.