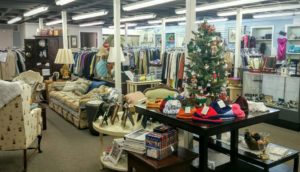 March is here and the temperatures have been in the 50's and 60's. We've had an extremely mild winter thus far and on March twelfth we turn the clocks ahead.
It's time to start thinking about spring and doing some cleaning. You could take inventory of items that haven't been used for a while or seen the light of day in years. Clean used clothing, shoes, toys, china, glassware, housewares, linens, kitchenware, jewelry, small appliances, furniture, sporting goods, bric-a-brac, etc. could be donated to churches or animal rescue organizations or other non-profit groups that will resell the items and use the money to help animals or people.
Here are some groups that accept used items:
Second Chances is a thrift store that is located at 6 West Central St. (Rt. 135) in downtown Natick. It is run by Greyhound Friends of Hopkinton. All of the money they take in goes to rescue, house, feed and care for greyhounds and other dogs that have been mistreated, abandoned or not wanted by their owners. The store sells a wide variety of items and always welcomes donations. They are typically open from 11:00 AM – 4:00 PM Wednesday through Saturday.
Sisters Thrift is another store that accepts donated items. The money that they take in supports the MetroWest Humane Society in Ashland. They sell a little bit of everything. They're located at 1251 Worchester Rd. in Framingham. The store hours are Tuesday through Friday from 10:00 AM – 6:00 PM and Saturday from 10:00AM – 4:00 PM. It's a bit tricky to find this store as they're located on the lower level behind a strip mall that houses Verizon, Punjabi Grill and Plaster Fun Time.
The Federated Church in Ashland located at 118 Main St. has a thrift shop in the church basement where donated items are sold to support church mission and programs. They sell clothing and accessories, books, jewelry, housewares and other items. They are open from 10:00 AM – 7:00 PM on Wednesdays.
The First Congregational Church of Holliston at 75 Washington St. has a resale shop called "The Clothes Closet" that's located in the lower level of the church. It's staffed by volunteers, including special needs young adults. The shop is open on Wednesdays (Sept. – June) from 10:00 AM – 3:00 PM. They accept donations of clean clothing, books, shoes, household appliances, handbags, jewelry and decorative/collectible items. The money is used to support church missions and programs.
The Ashland Senior Center at 162 West Union St. has a small area in one of the center's rooms where donated items can be purchased. The money received is used to support the center.
The Natick Senior Center located at 172 East Central St. (Rt. 135) in Natick has a small room where you can find jewelry, housewares, greeting cards, glass, china and bric-a-brac. The money received is used to support the center.
The Hopkinton Senior Center at 28 Mayhew St. has a huge light-filled room that is packed with a vast assortment of pre-owned items.
The Holliston Senior Center located at 150 Goulding St. has a small room that sells a variety of items. The money received is used to support the center.
The Cornerstone Thrift Shop is located inside the Acton Congregational Church. They sell lightly use clothing and shoes for all ages plus small housewares, toys, CD's and books. All proceeds go to support the missions and ministry of the church. The church is located at 12 Concord Rd. in Action and the shop hours are Saturday from 10-12, Monday and Friday from 10-2 and Wednesday from 3-5:30.
These are just a few of the many places that can use your donated items to help others.
For any electrical needs that you have, please call us at 508-309-6631.