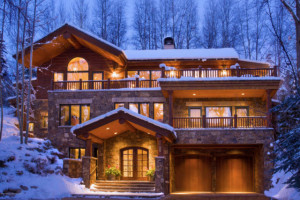 Pretty soon the weather will turn cold. It's time to start thinking about ways to ensure that your family and home stay safe and warm this winter.
Now that you've turned the heat on in your home, your heating system needs to be maintained. An annual tune-up will lessen the possibility that your oil or gas heater will stop working, which as you know, usually happens on a holiday, the coldest day of the year or in the middle of the night. You'll sleep better knowing that your furnace is working as efficiently as possible.
Another way to keep your home warm and also conserve energy is with the purchase of a computerized Nest thermostat. These are "learning" thermostats. They can help you save energy by remembering the cooling and heating settings that you're comfortable with in your home. Wouldn't it be nice to be able to program your thermostat and know that you never again have to walk over to it in order to change the temperature setting?
The Nest Learning thermostat can be controlled from your house, your phone or your computer. You can remotely view and change your heating and cooling settings, adjust your schedule, control your fan, see the outdoor temperature and the indoor humidity and check your energy history. If you're away and the temperature rises or falls beyond your preset Safety Temperatures, Nest can warn you before the pipes freeze.
The Nest Learning Thermostat is affordable. With the money you save in energy costs, the thermostat will pay for itself in the first year of operation.
When the meteorologists start talking about a Blizzard (not the Dairy Queen type), or a major snowstorm, do you get a bit nervous? A portable home generator will give your family peace of mind in the event of a power failure. Without electricity, how will your heat your home and keep your refrigerator, water heater, electric stove and other essential electrical appliances running?
Portable generators operate on gasoline and include 120-volt power outlets like the ones in the walls of your home. Shortly after losing electricity, you'll need to start the generator in order to send needed power to your home. Portable generators can be stored in a garage or shed when you're not using them.
Portable generators are typically sold by wattage. How much wattage they put out determines not only how many lights and appliances you can run at once, but also how well they run. For example, a refrigerator often requires about 600 watts, a portable heater 1,500 watts, a window air conditioner 1,000 watts and lights 60 to 200 watts.
We can find a generator solution that will work for you by assessing your home's energy needs, as well as factoring in the size of your home. We'll assist you with the purchase. There are many excellent portable home generators to choose from. You don't want to lose a refrigerator and freezer full of food, or not be able to operate essential electrically controlled medical equipment or not have access to the outside world via your television, radio, computer or cell phone. You also don't want the water pipes to burst in your basement when the temperature dips below 45 degrees.
By the time we're done, your household is fully prepared to have power in an emergency situation.
To discuss these and other ways to be safe and warm this winter, call WattsControl, Inc. at 508-309-6631.